Fringe Food

TOP TIP: Friends of the Fringe get 20% off at these great eateries. Find out more and buy your membership for as little as 1,200 Kč here.

Our top picks for great food during the festival:

Breakfast and brunch

SOUSTO
www.sousto.cz
Open 08:00 – 20:00
Start your Fringe day with a hearty breakfast or brunch at Sousto. They offer breakfast classics like smoked salmon and guacamole eggs benedict, ham and eggs, breakfast BLTs as well as delicious sweet and savoury crepes, smoothie bowls, smoothies, toasts, coffees and juices. They're open all day from 08 to 20, and also serve authentic Belgian fries, 100% beef burgers and hotdogs, quesadillas, Czech craft beers and more.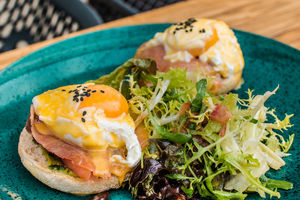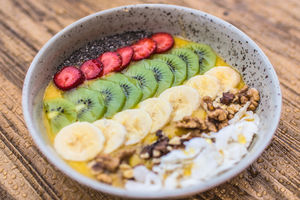 Lunch

LA LOCA RESTAURANT at MOSAIC HOUSE
www.laloca.cz
Open all day
Have a delicious, freshly-prepared meal at La Loca Restaurant. Enjoy beautifully presented and world-class Mediterranean and Middle Eastern-style cuisine created by chef Radim Gerlich. Their sharing menu is ideal for groups of Fringe-goers dining together.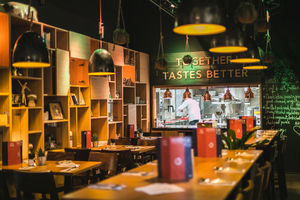 Afternoon tea
DESIGNUM CAFÉ
www.designumcafe.cz
Open 9.00 – 18:00
Keep your energy levels up before your first show with some caffeine and a hand-made sweet treat at Designum Café. Look out for their freshly baked Fringe cupcakes.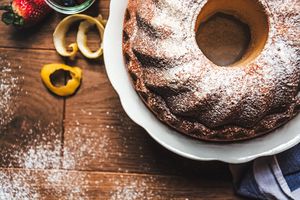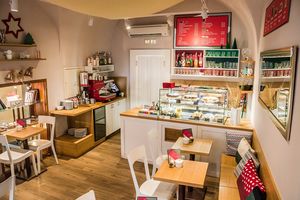 Dinner
ROESEL
www.facebook.com/roesel.beer.cake
Open 10:00 – 23:00
For your evening meal, head to Roesel, a calm hideaway just next to the Charles Bridge. Fill up on simple but high quality food made from good ingredients and cooked with love. Choose the Fringe dish of the day for a wholesome bargain! Delicious local beers on tap, as well as coffee, tea and soft drinks.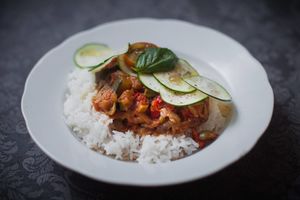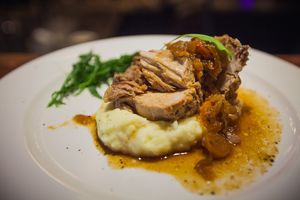 Top lunch spots
Our compilation of some of the best value for money lunches in the city. Download or read online here.
Map of places to eat and drink
Check out a more in depth map of places to eat and drink on our interactive map here
Prague Visitor Magazine
Prague's arts, entertainment, and events magazine. Available every month and in English. Pick it for FREE at over 300 locations or read online here.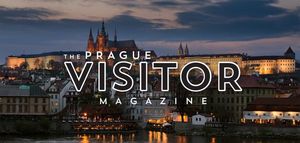 Honest Guide to Prague
Popular and informative video series by Prague locals with handy top tips and advice on how avoid some of the tourist-traps in this otherwise friendly and welcoming city.
Naked Tour Guide
Undress the real Prague with the Naked Tour Guide
These guys don't believe in a huge group of people chasing after a guide waving an umbrella. Their tours are different. They keep their groups small (maximum of eight participants), to make sure that everyone can ask questions and interact with the guide. The team of guides are knowledgable, friendly and approachable, and they love answering questions - every tour is different and your questions are what keep things interesting! Naked Tour Guide strip away the crowds, and give you a real feel for the city.
Read more and book a tour here